How do you measure your internal comms performance?
There have been numerous discussions in relation to how many 'clicks' your comms should generate along with mangers and stakeholders continually asking, "How many people read it?"
There are the professionals that seek the numbers and those that don't.
Some people actively avoid finding them out. Perhaps because they are scared of finding out that they are low, and they may need to take some action – maybe there is a feeling their job would be under threat if word gets out.
Most internal communicators will not fear finding out the numbers. They want to be on the front foot and if the numbers are low, to be able to explain why. Putting your head in the sand is not a good place to be!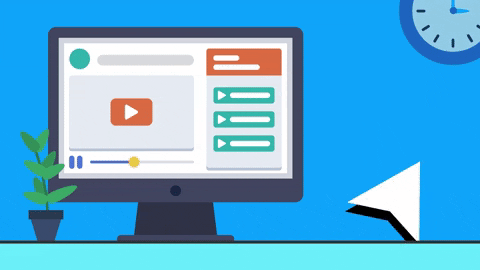 As you will know the number of clicks you get from a particular communication campaign depends on an array of different factors and many of them are not under your control. But you should consider the ones that are.
Ultimately as a communicator you want as many people to read your content as possible, but the reality is the internal readership very rarely reaches what you'd like it to.  We are competing for our audience's attention. At the rare breaks in the day where our colleagues take a step back from their emails, meetings and general work being delivered, to browse, be distracted, engaged, informed and maybe even entertained – our communications have to jockey their way to the front in order to get some attention from our intended readers.
Not only are there an infinite number of internet sites – social media is a huge draw for information. Mobile phones push new multi-media content from all sorts of different places. It's highly stimulating. It's seductive and we are all hooked.
All of this has changed the way people digest content and raised the audience's expectations of content we send them. It also creates desire that they should be able to interact with it – and that's not always possible.
In summary, the problem is that the audience is elsewhere. So how do we win them back?
How to get your internal audience back
Here are some tips to help get your audience engaged with your content – this is aimed primarily at those who are newer to internal communications, or those looking for a refresher:
1. Go multi-channel
The more mediums you can use to support your communication, the better. You have to create lots of ways for people to see and hear your message.
2. Get people talking
This is the most effective way you can spread your message quickly throughout the organisation. Something that grabs the attention would do this. Do not shy away from attention grabbing tactics– there is no harm in emailing a graphic or even a cartoon that draws people in – then when they click on it to see what it's about, it can link off to further detail.
3. Use Video
It doesn't always have to be super high quality. User-generated film is becoming more accepted in a corporate setting – especially now that Covid 19 has meant we are all working from home. Obviously, you don't use it for the CEO giving an important announcement, but something low key or employee focused is great!
4. Advertise your content elsewhere
Can you get your leader to mention the communications you have posted/are sending? How about posting links on your social media channel? Can you pull together a campaign that provides a link on a poster or a key word to search on?
5. Make it easy to digest
If you are consistently posting stories to your intranet, do you also send out a monthly wrap up of the stories? An email with a line of text to describe what the story is there, then link to the content.
It might be vanity…   or maybe professional pride that drives the obsession we have with clicks, but in truth this isn't really what you should be measuring…
Did people know, feel and do what you wanted them to? This is much harder, and communicators need to look at this when running a specific campaign.
If you would like to talk about your internal communications, about improving and measuring it, please get in touch. Call us on 01252 717707 or email us at hello@nrg-digital.co.uk