If you want to improve your internal communications and see better results from the content you produce, you need to measure your internal comms performance. When we're approached by organisations about supporting their internal comms strategy, usually the key motivating factor is wanting to improve the effectiveness of their communications. However, often organisations aren't analysing their metrics and therefore don't understand what needs to be improved. Here we look at the key metrics you can use to see exactly where your internal comms is going right and going wrong.

Beginner: delivered, opened, clicked through

Let's start with the basics. However effective your internal comms content is, if your target audience isn't opening emails, clicking on links, or even receiving your comms to their inbox, you don't stand a chance of engaging them. Your preferred email provider can tell you exactly how many of your emails are being delivered correctly, opened, and clicked through.
Delivered: You may be surprised by the number of internal comms teams who discover that their emails are ending up in spam because subject lines are getting picked up by spam filters. Speak to your IT team to ensure all your comms team are on a preferred sender list to avoid getting caught out.
Opened: Sharpen up your subject lines to cut through the recipient's personal filter. A vague or boring subject line is less likely to catch the eye and spark interest. Make your subject lines short, snappy, and informative. Or else, mark them as urgent.
Clicked through: If your click through rates aren't what they should be, review your call to action (CTA) and make it more compelling. In many cases, just a few words can dramatically increase engagement with your internal communications and get that great content in front of your employees.
Advanced: data, analytics, engagement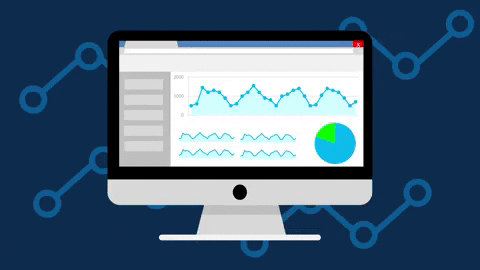 So, you've got your comms content to its intended recipient. That's a good start. Next you need to assess how they're engaging with it. Are they watching the whole video? Are they staying on the website? Or are they dropping out halfway? The point of comms is to communicate your company message to your team, keeping them informed and all pulling in the same direction. Lack of engagement is an obstacle to company cohesion. There are many tools and platforms out there to help you get a better picture of your engagement.
There are several analytics tools available, such as Google Analytics, YouTube, CrazyEgg. They can all give you an insight into the way your recipients interact with your internal comms content:
Duration: Imagine you've sent out an email with a link to a company training video on YouTube. The website itself offers information about how whether people watched the whole thing, or where they dropped off. The fix to this could be as simple as where you place it, or when you send the link.
New / Returning: Similarly, seeing who's returning and who's a new can offer an insight into your internal content strategy. Don't misunderstand this metric. A high return rate could mean a few things. That employee watched that video more than once because it was entertaining, or perhaps it's because it's unclear. Use this to ask the right questions, rather than relying on it for answers.
Heatmapping: This is particularly useful for seeing how informative and navigable your landing page. Analytics software like CrazyEgg allows you to see a heatmap of exactly where people have clicked, and even hovered their cursor. Use this to rejig your content and put the most important things where you know your employees will find them.
Pro: times, locations, devices
These analytics tools should give you a good diagnosis of where your content or delivery is working well. However, you might also want to see where, when, and how your recipients are accessing your comms content.
What time of day are your employees clicking on your content? Of course, most emails are read within a couple of hours of being sent. However, the data says that your clicks are coming from mobile devices after work, for example. Sometimes it pays to split test your mailing list. Experiment with sending comms at contrasting times. Compare click through rates and duration stays from a newsletter sent at 9am, and one at 5am.
Use this information to tailor your internal comms strategy. Send emails at peak times when they're most likely to be read. Or, if you find you have more mobile traffic than desktop, try moving to a more mobile friendly platform, such as Slack.
Back to basics
Today, internal comms is full of technical jargon about analytics, click-throughs, bounce rates etc. However, sometimes you need to take a step back and remember why you're sending that email. Internal comms exists to inform, stimulate, and educate your team. Analytics like heat maps and return rates are extremely useful tools, but don't confuse them for the end result. The real test of effectiveness is the positive impact it has on your employees.
To measure improvement in performance you want to take a measure before and after your comms have gone out to employees. For example, why not try a mystery shopper? Gather feedback on customer service and then see if it improves after that brilliant training video goes out over your comms.
You know how best to measure the job performance of your staff, make sure that your use of digital metrics and data are resulting in real world improvements to your business.
If you need further advice, please don't hesitate to get in touch. Call us on 01252 717707 or email us at hello@nrg-digital.co.uk